Hi!
One of my goals this summer was to revamp my guided reading program. After reading these two great books I got some good ideas!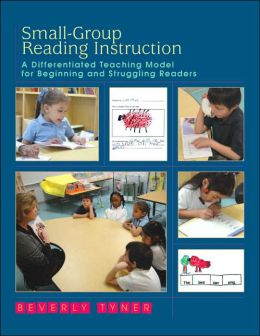 I decided to implement the strategies that would be most beneficial to my students. To help me get organized, I created this pack:
Here is how I set-up my guided reading binder:
I like to organize my guided reading groups based on fruit names. I have these little cards that go into our center pocket chart that let the students know which group I am working with. In my folder I have a separate tab for each fruit group that I can keep their group observation forms in. On the left hand side of that tab I have a list with students who are in the group, and this list changes frequently throughout the year as the students progress and move on to different levels.

Next I have numbered tabs that correlate to my students classroom numbers. In each of these tabs I keep their personal testing information, such as a letters known inventory, running records, sight word mastery sheets, observation notes, etc.
These tabs are followed by my Concepts about print inventory list and my reading, comprehension, and vocabulary strategy sheets. I also have sheets for digraphs and initial and final blends.
Sight word list and fluency phrase lists follow the strategies. I have lists going all the way up the third grade for both of these. These are just suggested lists of what word order to teach your students. Under these tabs I also have the sight word and fluency mastery sheets. I use these to keep track of which sight words and fluency phrases my students have mastered (after 6 times of writing it correctly).
Next I have my sound boxes that the students use with their magnetic letters. I have 2, 3, and 4 sound box pages.
These are followed by my observation form originals for each guided reading level. I also have a tab that contains my guided reading correlation lists. This just has different resources I have found on the internet about how to level my classroom library, and how all of the different leveling systems compare.
Lastly I have my alphabet charts that the students can practice matching up their magnetic letters to. I got this chart from Marsha over at A Differentiated Kindergarten. Click on the picture, and it will send you to her awesome blog post about guided reading, where you can download the freebie.
We'll see how this new system works, and I will update you throughout the year to let you know what best practices I find in the process.
~Cori